6 Reasons Owning a Window World Franchise Could Work for You
"Improving homes. Changing lives." is more than a slogan.
August 27, 2021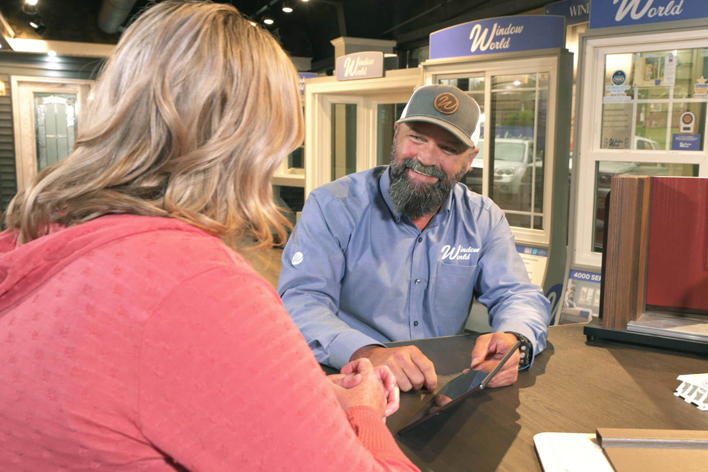 Who hasn't had the dream of starting a new business? Taking on new challenges, exploring new frontiers, and being in control of your own destiny. Franchising is one way to accomplish this without assuming the enormous risk of starting a business on your own, as a franchise usually comes with a proven business model, training, and the support of a team of people.

Considering franchise ownership takes careful thought. You need to study the industry, and you need to know yourself.

Some think that owning a franchise is a way to be your own boss. While this is true to some extent, franchisees must follow franchise guidelines and policies, be true to the brand, follow its system, and represent it properly.

Owning a franchise is very different from entrepreneurship. According to entrepreneur.com, "You don't buy a franchise because you want to buck the system. You buy into it because you believe in the system as a tried-and-tested business model." Rather than striking out as a rebel, it's best to believe you're a soldier following a mission that you wholeheartedly believe in.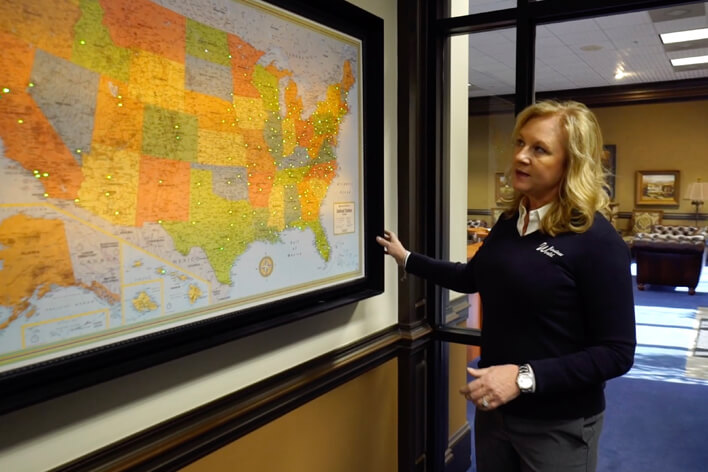 Find the franchise brand that brings you a sense of pride and confidence.
Window World is America's largest replacement window and exterior remodeling company, with a 25-year history and more than 220 locally owned and satellite locations nationwide. The national headquarters is stationed in North Wilkesboro, N.C., and Window World currently has stores serving 48 states, with immediate plans to bring a Window World location to every state.

Home remodeling is one of the fastest-growing industries in the nation. According to a Harvard study, home improvement and repair spending grew by almost 3% during 2020 to make it a $420 billion industry.

Think about it. There are 140 million homes in the United States with an average age of 37 years. Every home has multiple windows and doors and an outside façade. Each home will require maintenance and repairs over the decades. Homeowners are making upgrades and improvements that suit their individual tastes and style of living. They see their homes as a sound investment and work to make the most of it.

There seems to be no end to the need and desire for home improvement. With 25 years of proven success and a stellar reputation, a business such as Window World can look forward to unlimited possibilities for future success. It just makes sense then that Window World is one to explore when considering franchise opportunities.

You can study the numbers to see the benefits of ownership, but there are other significant benefits of being part of Window World. Could a Window World franchise change your life?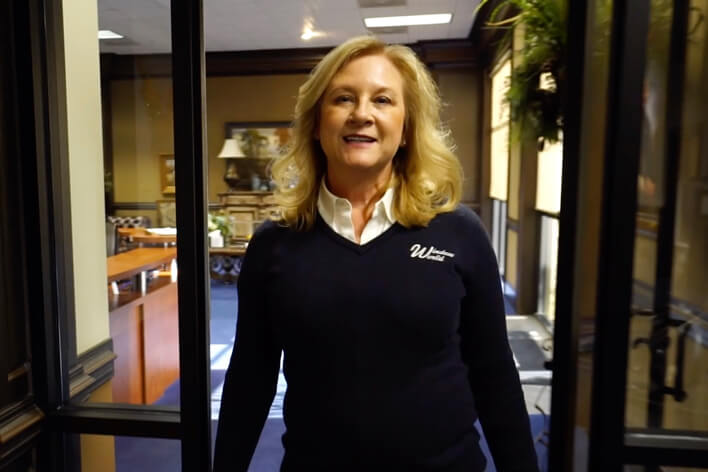 6 reasons Window World is a unique opportunity for franchise ownership
1) It starts at the top – CEO Tammy Whitworth's personal connection to franchisees
In 1999, Tammy Whitworth and her husband launched their first Window World location in Wilmington, N.C. and later decided to buy the company. The couple had a great partnership, building on each other's strengths. With her husband's unexpected death, Whitworth made it her mission to continue steering the company toward success, adhering to fundamentals, and continuing the core values of the brand and its supportive approach. It was Whitworth who moved the organization to its successful franchise model that offers valuable consistency and world-class training for franchisees. Keeping her focus on positivity and potential, Whitworth understands what makes people tick and how to treat employees, owners, and customers. Says Whitworth, "It's an honest and dedicated approach to business which creates an atmosphere of community among our franchisees and trickles down to our customers."
2) A proven business model – a playbook for success
One of the most difficult aspects of buying any franchise is the feeling of uncertainty. Window World's established brand, proven system for success, fully vetted vendors and products, and leading position in one of the fastest-growing industries help put minds at ease. Whitworth created Window World University in 2010 as an educational resource for franchise owners and store staff. "We think it's our business model and owners that set us apart from the rest of the industry," says Whitworth. "We're nationally known and locally grown. Our owners know their locales better than anyone. Their stores cater to their communities." There is a sense of trust in Window World customers and in the owners. Exclusive territory means owners know they can work with their customers without competition from other Window World owners.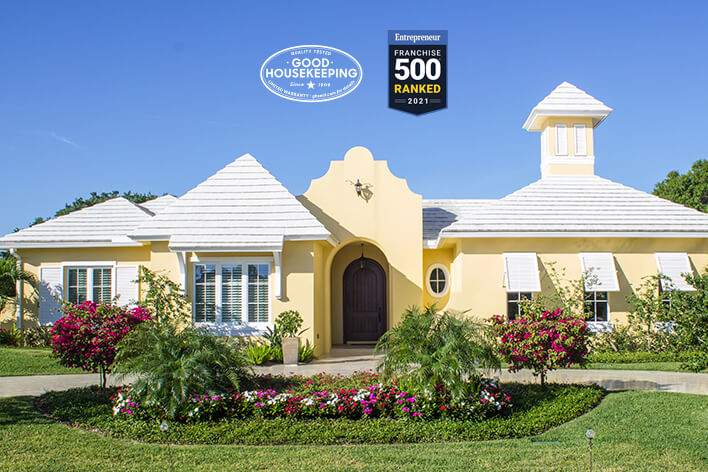 3) Award-winning recognition – Good Housekeeping Seal and Franchise 500®
What do awards mean for you as an owner? Instant credibility. Window World's franchise owners benefit from the recognition that the products have earned from industry experts.

Window World is the only exterior remodeling company in the country to offer windows, siding, and Therma-Tru doors with the Good Housekeeping Seal. Having earned the Seal makes Window World a trusted resource for home improvement projects nationwide.

Window World products hold numerous accreditations, including Energy Star Partnership and EPA Lead Certification, to put customers' minds at ease.

The broad range of products available to franchise owners, including entry doors, siding, garage doors, and roofing, create strong revenue streams. No wonder Window World is ranked among Entrepreneur's Franchise 500 Top Franchises and highly ranked in both their Top Franchises for Veterans and Top Franchises Under $150,000 categories.
4) A culture of caring – gratitude abounds
"Being blessed with success requires gratitude," says Whitworth, and Window World franchisees show their gratitude daily.

Window World Cares® is the charitable arm of Window World, Inc. It was founded in 2008 with a mission to benefit children and families at St. Jude Children's Research Hospital®. To date, more than $12 million has been given to the hospital with the help of Window World employees throughout the nation participating in events, walks, golf tournaments, concerts — even auctioning a modern-day interpretation of the history-making Marmon Wasp Indy 500 racecar signed by 250 veteran drivers.

Window World is also a corporate sponsor of the Veterans Airlift Command, which provides private air transport to wounded warriors and their families as soldiers return from combat to receive treatment. Window World has flown over 115 missions and surpassed $2.5 million in donations.

Being involved in such important missions has brought a true sense of camaraderie and pride among all members of the organization.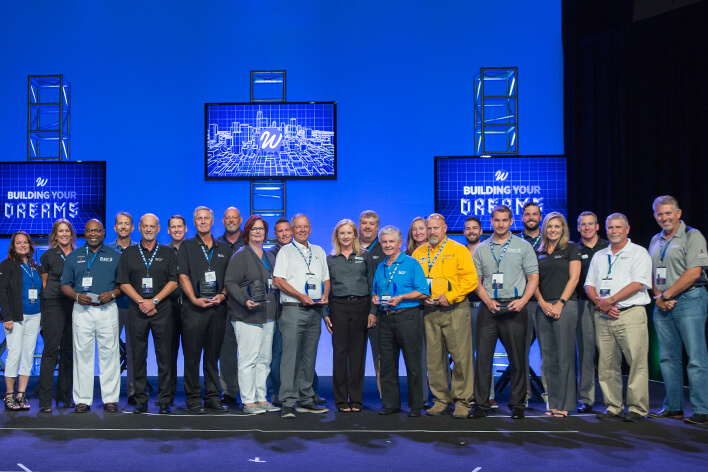 5) A culture of support – "We all help each other."
Lots of businesses say they're a team, but Window World's commitment to its franchise owners, store employees, installers, and staff is more than lip service. Quite simply, this team takes care of one another. Just as Window World is known for exceptional customer service, its people serve one another with team support — beginning with the business model playbook and training — all while cheering each other on every step of the way. According to franchise owner Mike Hoover, "You put a group of Window World owners in a room, and you're going to get so many good ideas. They are amazingly smart and talented. We're a team, and we all help each other. It's changed my life completely. I went from student loans to no debt, and now I can have a life with my wife and more time to spend with family and enjoy our lives."
6) An easy entry
Financial qualifications for ownership of a franchise are solid credit and as little as $135K in liquid capital, including any SBA or other loan funds. You should be willing and ready to open your business in the next six months. There is a $25,000 franchise fee, and veterans receive a $15,000 discount. There's also no specific work experience required to acquire a franchise. Window World franchisees come from many different backgrounds, but all share the desire to drive sales and manage installs across various product lines while keeping customer satisfaction a priority.
If the opportunity to own a Window World franchise sounds intriguing, take this time to find out more. You don't need a background in home improvement, just a true desire to help others by "improving homes and changing lives." For more information, inquire now.
SHARE